by Sherry Stocking Kline
30 August 2010
I thought I would add this note quickly. I just got a notice from Heritage Makers that for the next couple of days, you can save on their beautiful brand-new post-bound scrapbook albums and the deep wrapped canvas prints!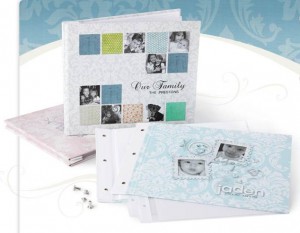 Awesome!
If you've ever wished you could customize your post-bound scrapbooks with your own photographs and designs on the front and back (exactly what I have been wanting to do) now you can!
From now till the end of August, you can pre-purchase and save on the post-bound scrapbooks from Heritage Makers, and also the wrapped canvases.
If you have questions, contact me for details at memories2books@gmail.com, or go to my website at TurnMemoriesIntoBooks.com.