Posts Tagged 'Photograph'
by Sherry Stocking Kline
18 May 2011
My cousin Maxine and her son Larry loaned me a HUGE box of photographs.  It's so heavy that I can't lift it!  I've spent the past 2 – 3 weeks scanning off and on, and some time this week to re-organize and locate the ones that I have questions about. 
But just one of the treasures that they've loaned me is here below, a photograph of my great-grandfather, (and my cousin Larry's as well) Roderick Remine Stocking. 
I was between 2 and 3 when Great-Grandpa died, and I remember him as a very tall, white-haired gentleman.  My mother, his granddaughter-in-law, dearly loved and respected him.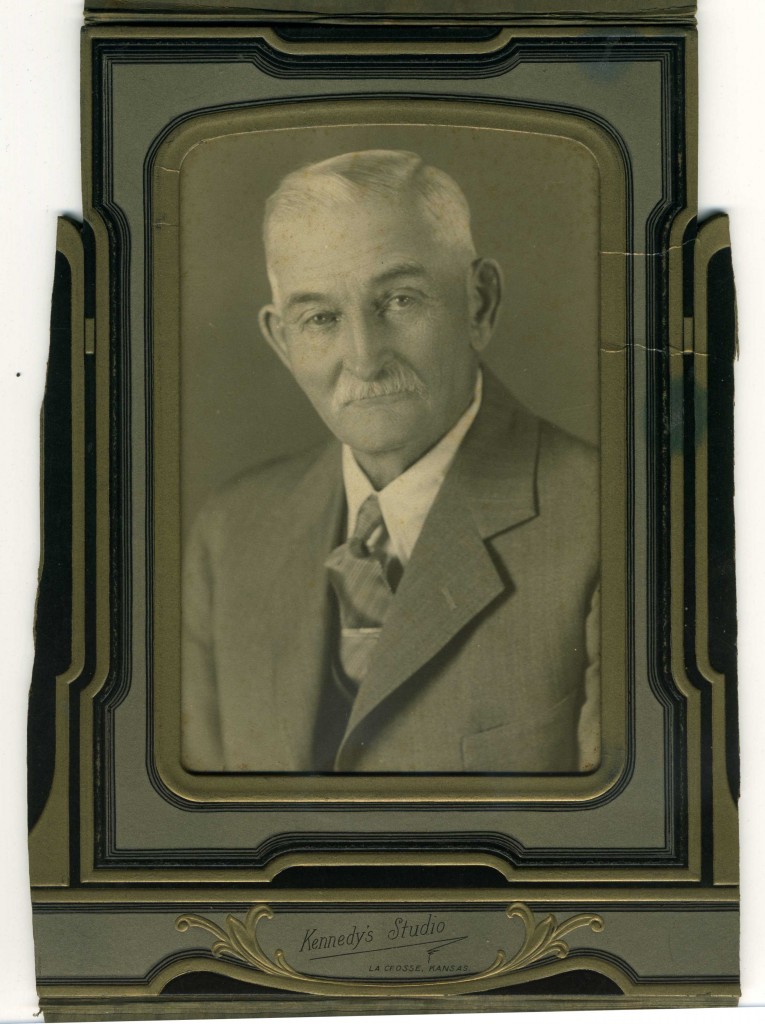 He and his wife, Frances Hitchcock Stocking homesteaded in Sumner County, Kansas, just west of Mayfield and the Chisholm Trail. 
 Their first home was 10 X 12 and they had to put the table out at night to put their bed down, and their oldest child, my Grandfather Elmer Leverett Stocking was born while they still lived in that home.
 I think he is a very handsome and distinguished looking gentleman.  And I sure wish I had had the opportunity to get to know him better.
And to ask him all the questions that I now have about family history!
Related Posts:
Where Were My Ancestors during the 1930 Census!
Carnival of Genealogy – the J. H. Stocking Bible
Carnival of Genealogy – Scrapbooking My Family History – One Page at a Time
How Many Descendants Does Roderick R. Stocking Have? 
Roderick & Frances Stocking's Tombstone – Osborne Cemetery, Mayfield, Sumner County, Kansas