by Sherry Stocking Kline
March 17, 2011
Scrapbooking for the Family Reunion
We are having a family reunion this summer, so I've spent quite a bit more time lately working on my family trees, building digital scrapbook pages, and creating the album covers for the post-bound albums that the pages will fit into.
It has been so much fun that I just wanted to share one of the 12 x 12 post bound album covers and one  of the pages that I created for our family scrapbook!
I just love this photograph of my Mom and Dad, so I'm using it for the cover of the scrapbook album that I will be ordering this week!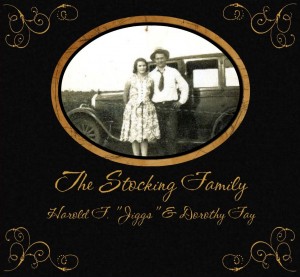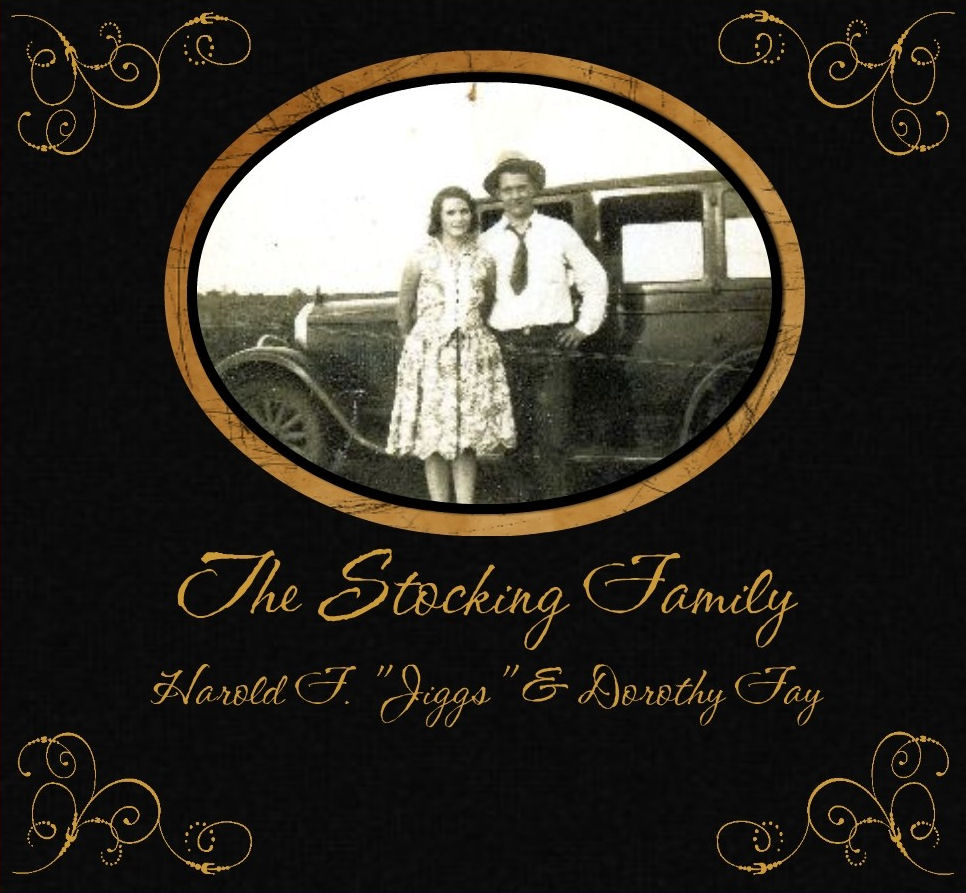 I just love putting digital copies of these treasured old photographs into an album so the whole family can enjoy them.

You Can Personalize the Album Cover…
I also like being able to personalize the covers of my Heritage Maker's scrapbook (affiliate link) to match the photographs inside the album!
I can't wait to show it to this mom!  I think she will really love it!   (It might make an awesome Mother's Day gift, but I don't think I can wait that long to show her!)
Scrapbooking Links:
Make Wanted Posters for Your Scrapbook
Scrapbooking Your Family History
Make Your Own Handwriting Font (no longer free)
The Journal That Began a Lifetime of Journaling
Grandpa – Tell Me 'Bout The Good Old Days…
Make Your Own Heritage Albums with Heritage Makers
5 Responses to "Scrapbooking my Family Tree"