by Sherry Stocking Kline
14 April 2010
I love this wonderful old photograph of the family, and am so glad that someone snapped a photo of their get-together.
And like many photographs, I wonder, was this just an ordinary family gathering?  A funeral?  Someone's wedding?
I may never know, but the question itself reminds me to make an extra note on the back of my photos or in my scrapbooks!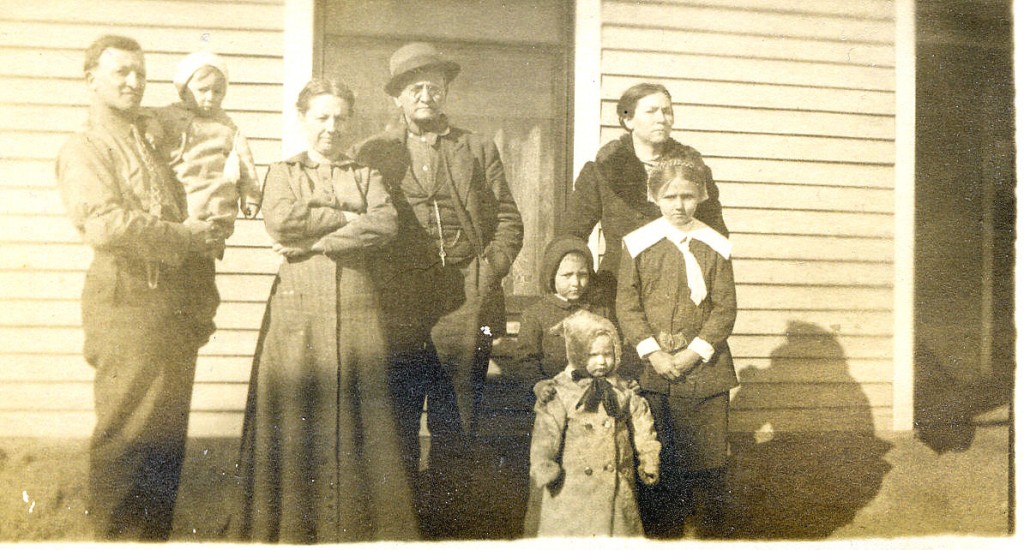 L – R: Ira, baby Paul, & Dee (Hoover) Breneman, Constantine Breneman, Carrie (Breneman) Jones & Children, Rose, Daryl, and toddler Dorothy.